I stood in line for about 45 minutes to pick up dinner. This on top of driving about 15 miles out of my usual route home.
Here's the picture of the line as I walk towards it.
From the back of the line: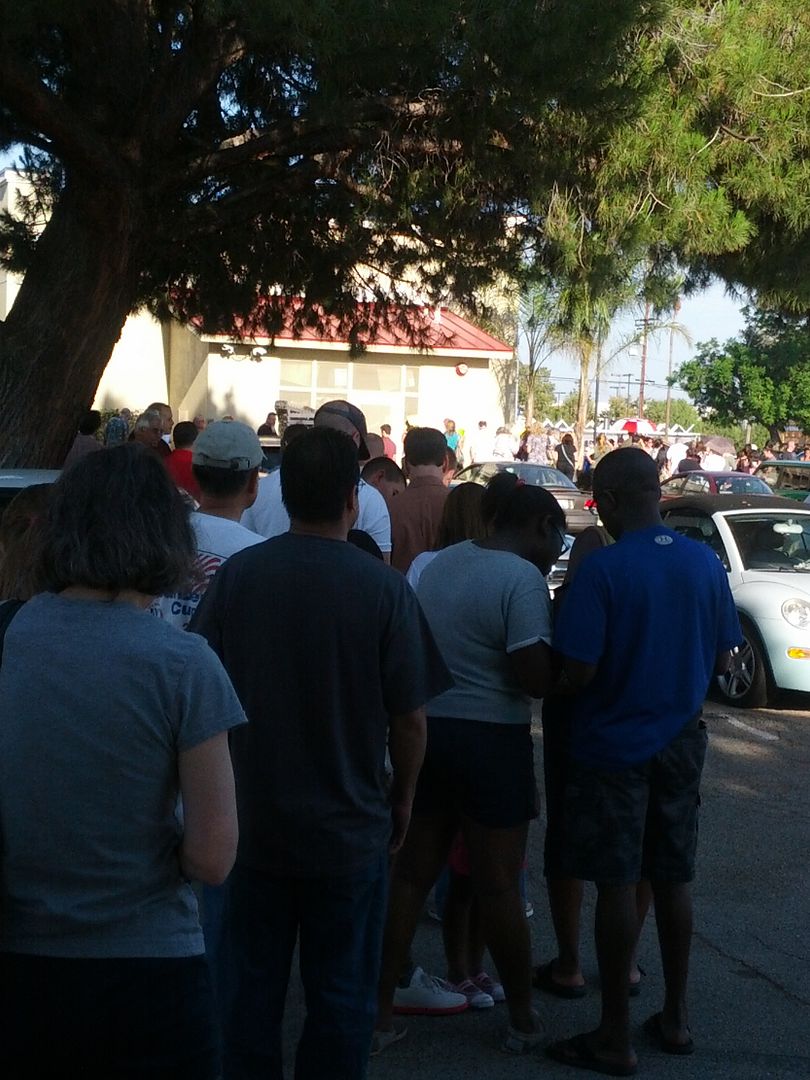 And in the middle of the line:
In all, I spend about an hour there getting some Chicken strips.
113/75/61 167.2lb 91 mg/DL